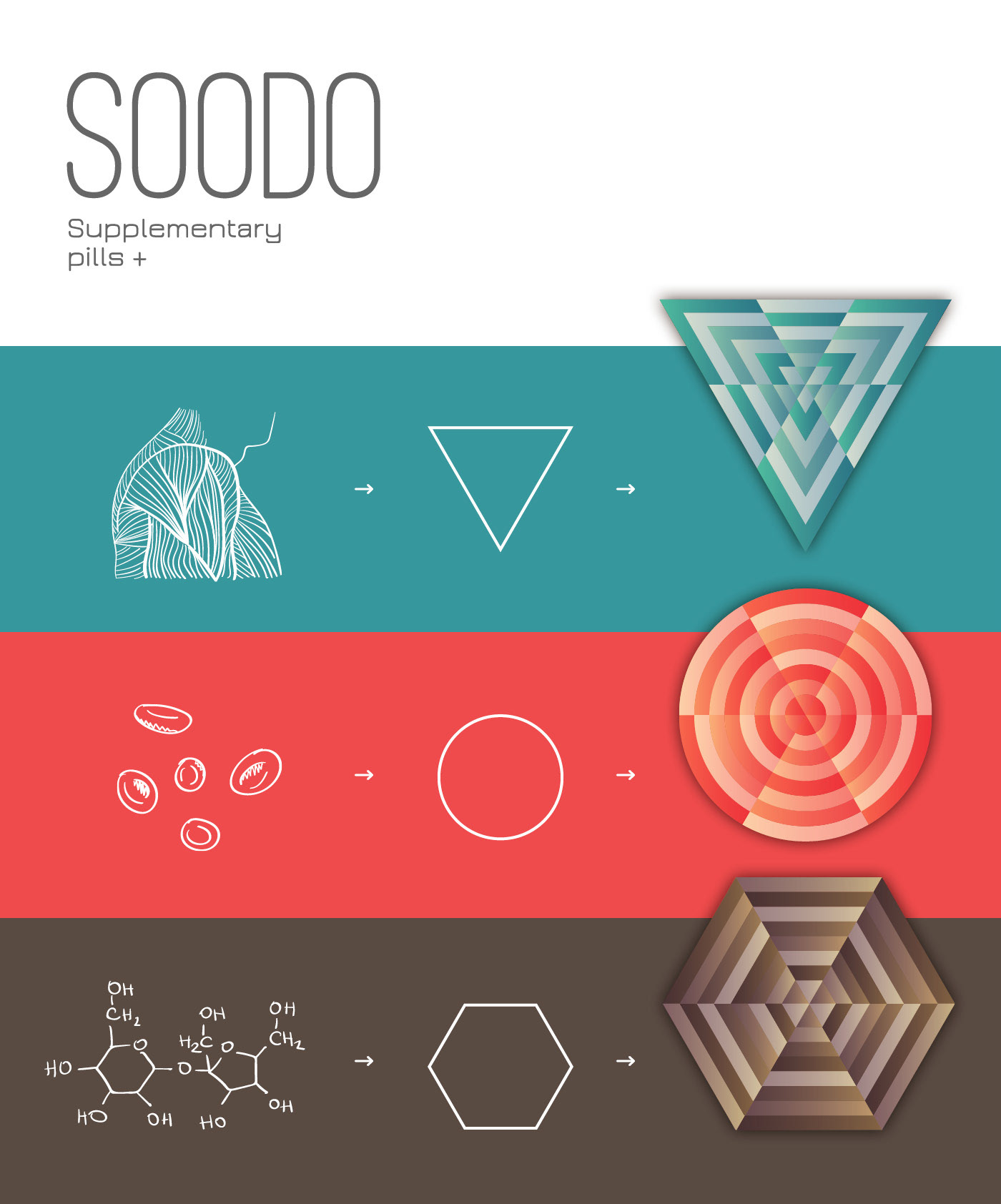 SOODO Supplementary Pills+ provide health and nutrition packs that serve as substitutes for meals, exercise and health.
This project involved recontextualising an existing package and introducing it in a new context. The basic structure was taken from a Côte D'Or chocolate package. I chose to take an ironic and symbolic approach, creating the new packaging to sit within a medical context that promotes health. My aim was to create an abstract product that would exist in a futuristic context to emphasise the phenomena of a generation that chooses convenience over natural products.
The brand name 'SOODO' was generated by taking the pronunciation of the original word
pseudo
, which means not genuine, an imitation, deceptive and misleading. The idea of removing all the natural ways of creating a healthy lifestyle results in losing the important social interaction that is connected to those activities. I wanted the design approach to reflect the tragedy of such a consequence.